Need to find in the Studyroom
Books are devided into groups by fields of study, marked with the number,
the letter and the colour (e.g. 611 =

).
The groups on the shelves are sorted by the numeral order, the alphabetical order is used in every group. The advantage of this system is that you can find more books by one author of the same branch nearby. If you do not know what particular title to choose, you can search in one branch group.
The colour may help you to be basically versed in the branch (sign on the shelf, stripe on the book). The map of study room shows the placement of the study disciplines.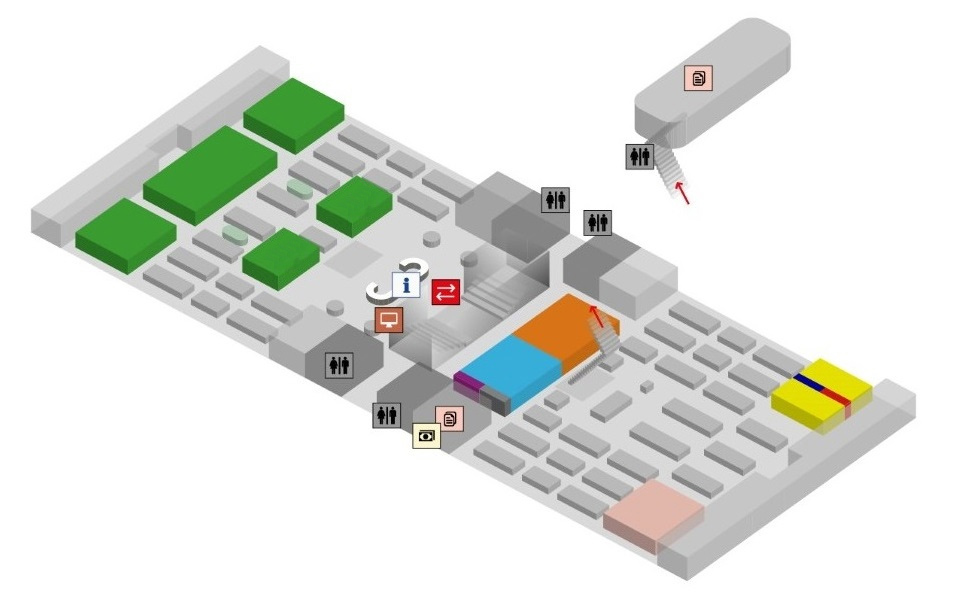 0 Universalities
1 Philosophy
2 Religion
3 Social sciences
4 Languages, linguistics
Journals - ordered by titles in their section.
You can find the specific subject label
in "Location" column in online catalogue.
51 Math
53 Physics
54 Chemistry
55 - 559.6 Geology and geography
57 Biology
58 Botany
59 Zoology
61 Medical sciences
62 Technology
63 Agriculture, forestry
7 Arts, Architecture
79 Sports. Sports theory
9 Archeology. History
The symbol "RC" signs "Reserved collection". These documents may be lent as absence loans to the students of study programmes in English at the MU Faculty of Medicine. More about Reserved collection.