Copy
At first put your money in your SUPO account, namely in cash or by bank transfer.
If you want to print a document, send it to PRINT_MU printer.
After it place your ISIC card to the card reader on the machine (how to print without ISIC) and print or copy.
For all about SUPO system see catalog .
The account has to be activated by client in an electronic way by confirming the Client's Consent with the Running Conditions of the SUPO System:
Inet » MU Economics » SUPO » Client's consent with MU SUPO running conditions
After reading conditions and confirmation your account will be activated. Your account must be at least 50 crowns for full use of SUPO. Data for bank transfer (account number, variable symbol) is available in Inet or you can put money cash in your SUPO account by self-service top-up machine located next to the copy machine on the ground-floor. (Other MU top-up machines )
Note: When you put in self-service top-up machine more than 100 crown, copy machine display shows only 100 crowns. Don't be afraid and check your account in INET MU.
You can also deposit money into your SUPO account cashless.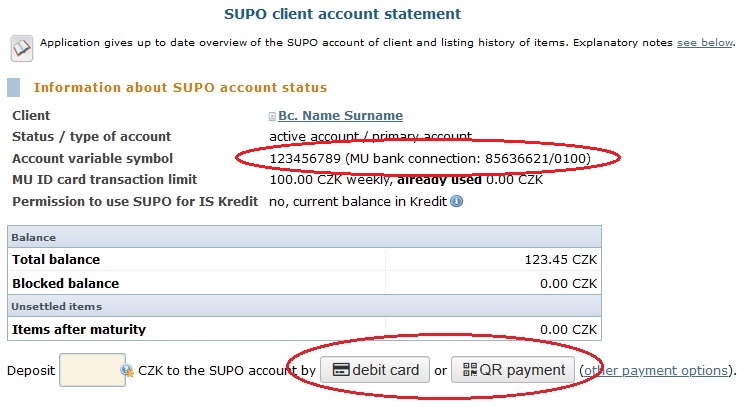 Select copy function
Select copy function
Language settings
Initial screen - switching functions. It is shown in the picture.
Log out
Copy configuration: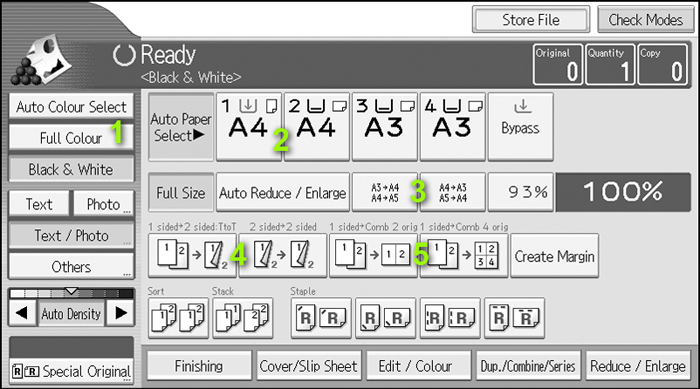 B&W / color copies
paper format settings
reduce/enlarge settings
double-sided copying
more pages to one page
How to copy without your ISIC card?
You log in to the printer using a PIN code that you generate yourself. The pin is valid for 24 hours.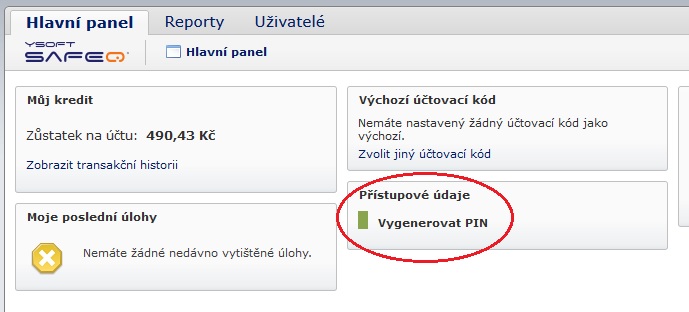 Price list
Prices in CZK

Print

Copy

Black and white
Coloured
Black and white
Coloured
A4
single-side
1,50
8,00
1,60
8,10
double-side
2,80
15,80
3,00
16,00
A3
single-side
3,00
16,00
3,20
16,20
double-side
5,80
31,80
6,20
32,20
Need a help?
Mgr. Petr Křivánek
IT specialist, copy machines, web
---