How to renew a loan
Enter web address http://katalog.muni.cz

.
Click Sign-in and then:
put your UČO number and primary password.
If you are external user who is registered in some MU library, put your library card number (f.e.: L000003130) instead of UČO and password that you've got by the librarian at the loan desk.
Your Account
You can find there information about borrowed item, history of borrowed items and your loan requests.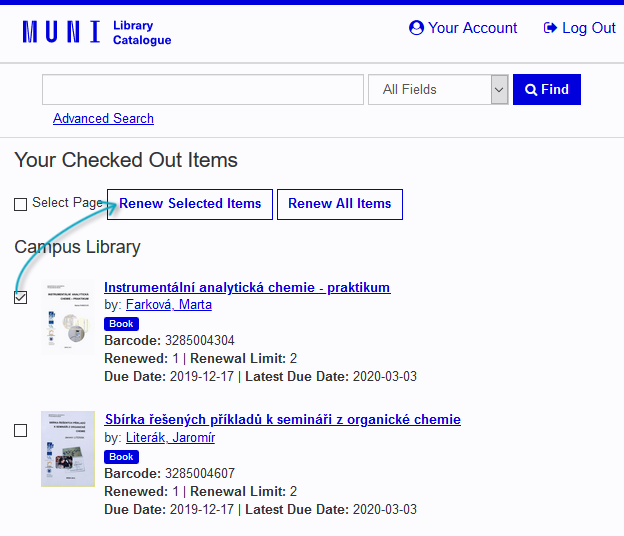 Click the button "Renew Selected Items" for prolonging the loan period of selected items.